Ongoing classes offered at the Cape Cod Art Center
Barnstable, MA
Tuesday afternoons or Wednesday mornings
Private Critique sessions are also available at my studio or through the Center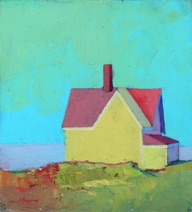 Sandy Neck Art Adventure - Saturday, Sept. 14th, rain date Sunday, Sept.
Spend the afternoon and early evening in the beauty of the inner spaces of Sandy neck. Come and experience some of the spots that I have discovered, the complexities of the forest, the serenity of the marsh, the long and winding trails. Artists will be invited to paint/draw/sketch their interpretations of their encounters with the natural world. Based on your response, I will guide you with ideas to help portray your thoughts into meaningful paintings/drawings/sketches. All participants, regardless of prior experience will be guided to find a deeper and more satisfying means of artistic expression.
We meet at the Sandy Neck Parking Lot at 12:30 and load all the gear into the back a few pickup trucks (pack so things won't blow away!). We will leave the cars parked in the parking lot and load into four 4x4 vehicles. We then travel by 4x4 along Sandy Neck Beach and over the back trails and are on location and working by 1:30. We paint until about 5 and then we end the day at my cottage and enjoy a lovely outdoor meal prepared by my sister-in-law Pam and catch the sunset from my upper deck. It's sure to be a memorable experience. For more information contact CCAA 508-362-2909. $195 for CCAA members and $220 for non-members.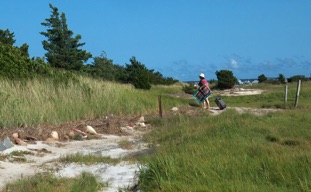 "Mary Moquin's Sandy Neck Workshop is an afternoon to inhale and paint pure Cape Cod.  The plein air experience frameworks sights, scents and sounds that surround a Sandy Neck cottage nestled by the sea.  Equally as lovely, was the meal prepared by Mary's relatives.  The clam chowder was by far the best I have ever tasted.  Can't wait for next year!" - Patty Barnes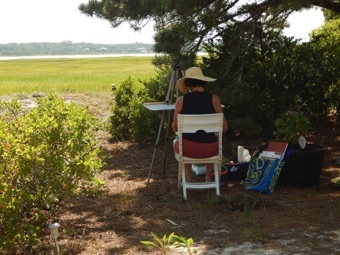 "I want to thank you for a splendid day out at Sandy Neck.  The ride through the dunes, the day communing with nature, painting, and of course visiting your summer digs and having dinner were all splendid experiences.  It's always wonderful to spend time with like minded friends. Again thank you for a wonderful day." - Darby Rioux
What a wonderful experience. A day I will never forget. Thank you for welcoming us into your amazing Sandy Neck world. Food fire topped the night off.
I loved the painting challenges, then gathering to show and discuss our work.
Hungry for more! Dinner and our cozy venue was wicked good! -Wendi Smith